Experience the charm of Yamanouchi in an inn steeped in the atmosphere of old Japan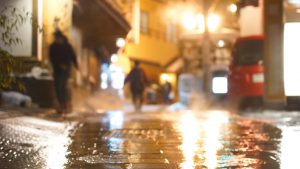 The Yudanaka/Shibu Onsen Resrort boasts a history of over a thousand years.
In the spa towns, the cobblestone streets are lined with elegant inns. Enjoy your visit to the fullest by staying in one of these popular inns, all of which are highly rated on tripadvisor.com
Biyu-no-Yado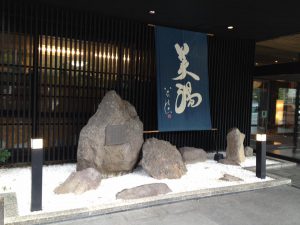 Source:
RYOKAN BIYU NO YADO,Yudanaka Hot-spring Official Facebook
This inn boasts a large bath with natural hot-spring water piped in from the source and an outdoor bath with a sweeping view of the Five Peaks of Hokushin. The view from the lobby lounge is unforgettable. Don't miss the kaiseki dinner, a feast of Japanese cuisine prepared with local ingredients.

Shimaya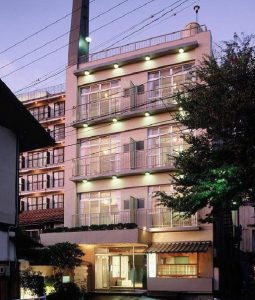 Source:
NAGANO YUDANAKA SHIMAYA Official Facebook
About a minute's walk from the main building of Shimaya is an open-air bath available for exclusive use by reservation only. Here you can enjoy the striking scenery of Hokushin while soaking in a natural hot-spring bath. Hagi-no-yu, a bath that is fragrant with cypress, as well as a large, oval-shaped bath are also available. This 12-suite inn makes its guests feel right at home, making it popular with backpackers, families and group tours alike. Pets are allowed on a case-by-case basis, so feel free to ask.

Senshinkan Matsuya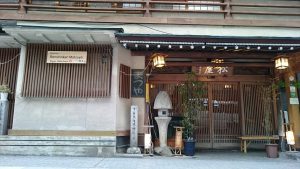 Source:
Shibu onsen Senshinkan Matsuya Official Facebook
This three-story wood-built inn is redolent with the mood of old Japan. Its 11 Japanese-style suites feature traditional furnishings such as shoji (sliding paper doors), bamboo doors and kotatsu (low tables with heaters). The indoor baths are built with cypress and fed with 100% springwater piped from the source. This spa inn is the perfect place to enjoy a great hot-spring bath.

*Details about each inn are subject to change based on the requests of the local community.