Walking on Clouds: Café Terrace at an Altitude of 1770m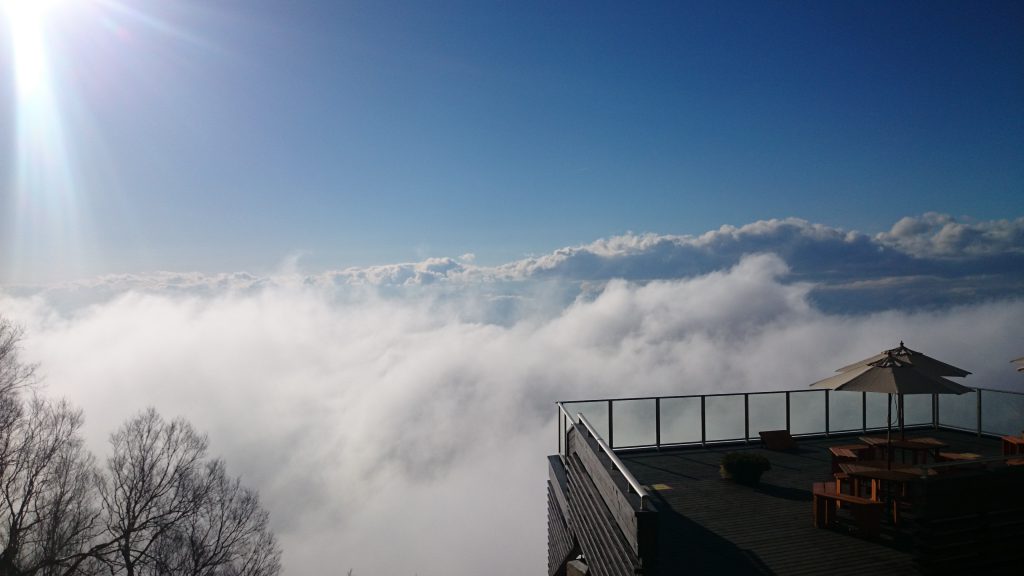 If you're lucky enough, you might be able to get a view of the beautiful sea of clouds from Sora Terrace's observatory deck.
Every visit to Sora Terrace will be different, as the weather at a high altitude of 1770m can be very different.
For instance, if you go up on a cloudy day, the view from above may be a beautiful clear sky; and if you go on a sunny day, you may be able to see the sea of clouds!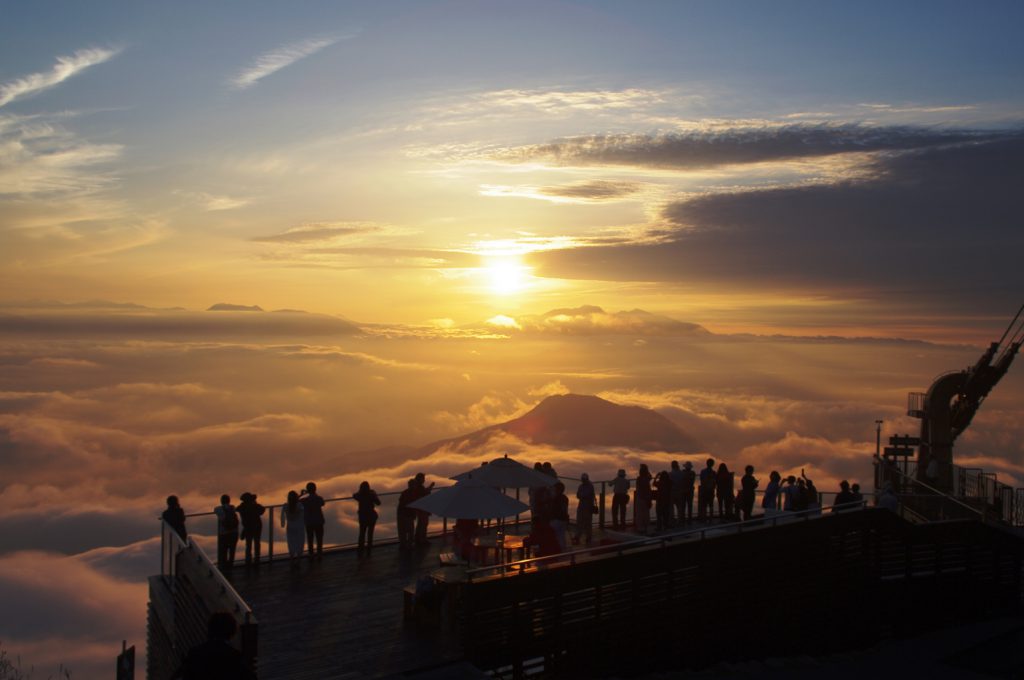 There are also more than 150 kinds of endagered species and wild plants blooming depending on the season, such as the Himalayan blue poppy.
Cafe name:SORA terrace(ソラテラス)
Addresses:11700, Yomase, Yamanochi-machi Shimotakai-gun, Nagano, 381-0405, Japan 
TEL:0269-33-7131
Operating Hours:9:00-19:00
※In 2016, open to 11/6.
Round trip ticket Adult:2000yen, Under twelve:1000円
http://www.ryuoo.com/